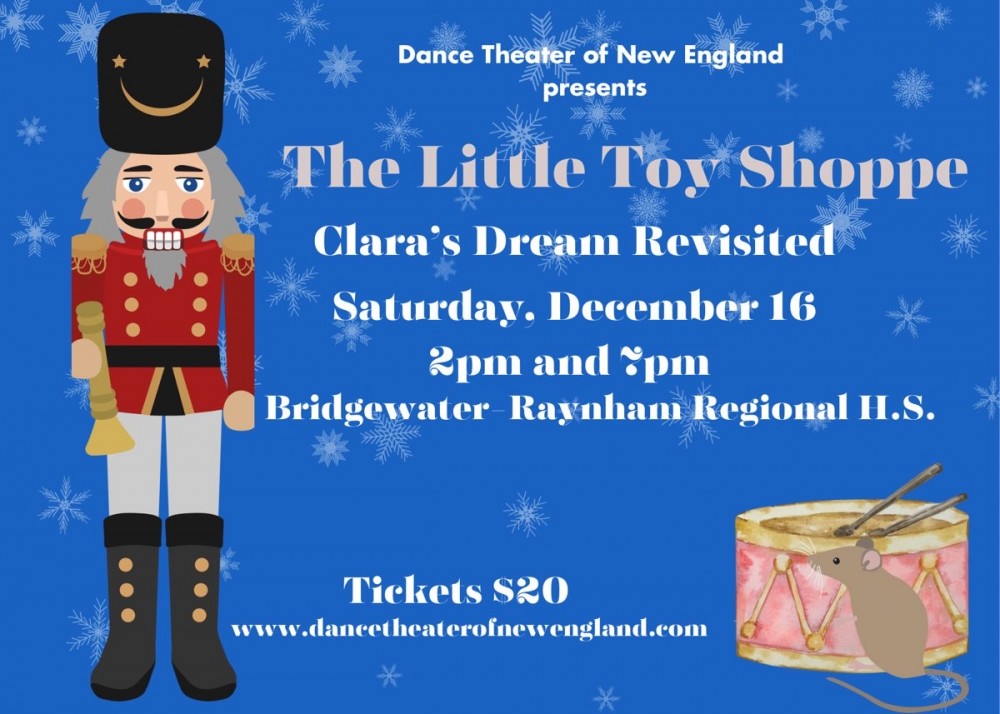 Dance Theater of New England Presents…
The Little Toy Shoppe
Choreographed By Deborah Stanton- Bianca, Tanya Vincent and Allison Bogatay
After E. Virginia Williams
Story By Deborah Stanton- Bianca
Music By Peter Ilich Tchaikovsky
What?
The Little Toy Shoppe - Clara's Dream Revisited
It has been years since Clara received her Nutcracker from Uncle Drosselmeyer, and longer still since he bequeathed her his beloved toy shop and book of secrets. This winter ballet is the story of a grown Clara revisiting the big dreams of her childhood.
When?
December 16 2023 ~ 2show 2pm and 7pm ~@ Bridgewater Raynham Regional High School. Tickets on sale NOW!
Who?
Dance Theater of New England dancers ages 5+!