DTNE Summer Arts Experience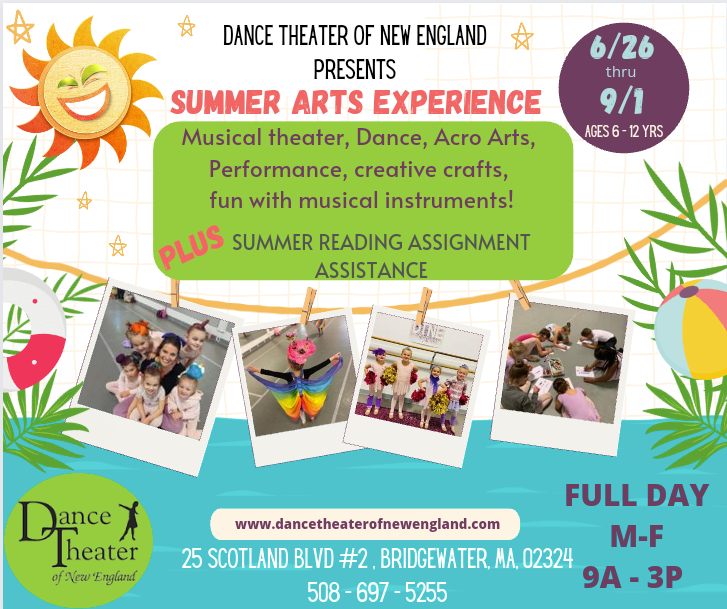 Searching for a fun and creative activity for your children this summer? Enroll your child in Dance Theater of New England's Summer Arts Experience.
This innovative arts camp is for school aged children ages 6-11! Held in our 7000sq ft facility located in Bridgewater, MA, DTNE will offer a variety of classes in Musical Theater, Drama, Music, Dance, Acrobatic Arts, Painting, Arts and Crafts and more. All classes are designed to inspire your child's creative genius.
Campers will make new friends, enjoy the exploration of fine and performing arts, but more importantly, have FUN this summer. No Experience is necessary, just come to explore!
M-F 9-3pm Tuition: $250 per Session
Click to enroll:
Session 1 6/26 - 6/30 Session 2 7/03 - 7/07 (no Class on 7/4)
Session 3 7/17 - 7/21 Session 4 7/24 - 7/28
Session 5 7/31 - 8/24 Session 6 8/14 - 8/18
Session 7 8/21- 8/25 Session 8 8/28 - 9/01