Recital Information
At Dance Theater of New England we believe that performance is a significant part of a young dancer's educational experience and a vital extension of the many benefits derived from dance training. Each class will have one dance and costume in our annual production.
2021-22 Recital Sunday, June 12, 2022
Dress Rehearsal – TBA
Dress Rehearsal for our June Recital is held on stage at the Recital venue. Participation in dress rehearsal is mandatory. This is a run through of the entire show without stopping. The dress rehearsal allows the students to become familiar with the auditorium surroundings and feel comfortable with their performance, costume and just being on stage. Lighting, music cues, set changes, and other logistics for a professional show are rehearsed at that time. Please note, Dancers with unpaid balances will not participate in the Dress Rehearsal or Recital.
Costume Information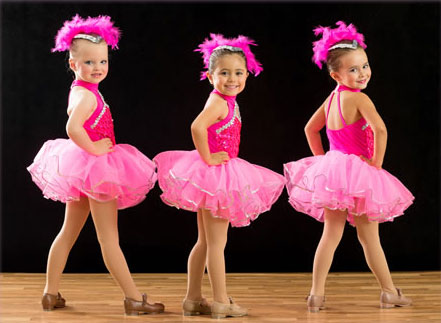 Every dance in the annual production will have its own costume. Headpieces are included in the costume package. Students will be responsible for tights. Each class will be notified as to specific tights.
Costume Fees
Costume payments are paid in 2 installments: October 15th and November 15th. Invoices for costumes go out by September 30th. Company costume balances are due by November 1st.
No costume will be ordered until all costume balances are paid. All payments are nonrefundable once costumes are ordered.
| | |
| --- | --- |
| Terrific Twos | $65 |
| Recreational Costumes | $85 |
| DTNE Company Costumes | $95 |
| | |
| Extended Sizes* | $12 |
*There is a $12 surcharge for each XXL and XXXL costume (applies to both child and adult sizes).
Please note:
Costuming a recital is a labor-intensive task that requires measuring, ordering, checking the order, and trying to predict which students are going to grow beyond the measurement allowances. Altering costumes is sometimes inevitable. Please see the front desk if alterations are needed.

Volunteer Opportunities
There are plenty of opportunities to volunteer before, during and after the recital. Each year parents kindly help with altering costumes, preparing sets/props and helping out backstage.

Tickets
Tickets will be sold electronically, see above for the link. To be eligible for electronic ticket purchase, all oustanding balances must be paid in full by Monday, April 1, 2022. Senior Class Priority Seating will go on sale on Monday, April 20th. Regular Dance Family seating will go on sale Wednesday, April 22th.
Please be sure of which show you are attending. There are no ticket exchanges or refunds.
You may purchase as many tickets as you would like. All dancers planning on watching the show must have a ticket and must sit with their parents.
Extra tickets may be offered at the door after all orders have been filled; however, we cannot guarantee availability. Tickets are $27 at the door. Handicapped seating is available; please inform us in writing before you purchase your ticket tickets online.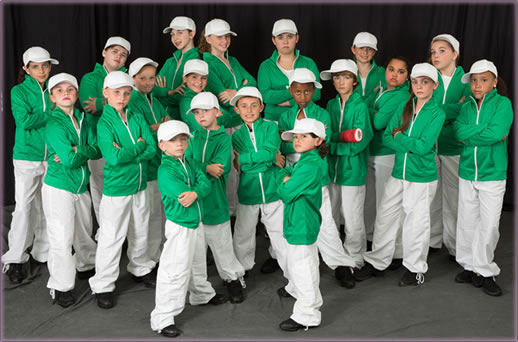 Picture Days
Picture Days for our 2022 recital are TBA. Photos will be taken by Mike Nyman Photography. (Check out our 2013 dance photos)
Absolutely no videotaping or flash photography will be allowed during the Recital or Dress Rehearsal. Videotaping is an infringement of copyright laws, and flash photography is dangerous to the dancers!
DTNE Dance Awards
Dancers who have danced at DTNE for 5, 10 or 15 years will be recognized with a special trophy and will be listed in our recital program. A list of dancers who will be receiving awards will be posted at the studio. Please be sure to check the list to be sure that your dancer is listed if they qualify.
2013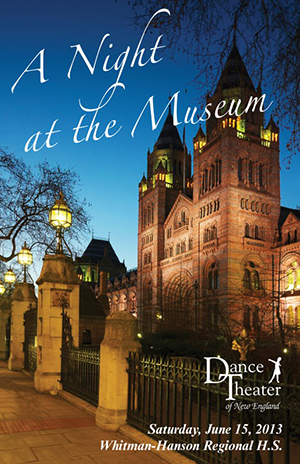 2014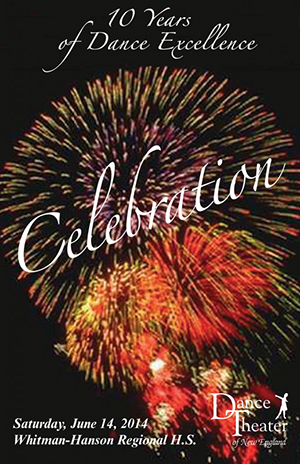 2015