Early Childhood Programs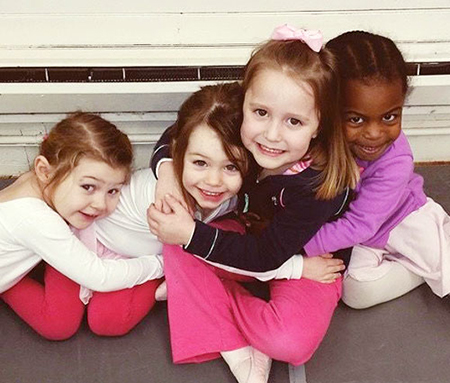 Did you know that children as young as six months old can greatly benefit from participating in a dance class?
Dance Theater of New England offers a wonderful way to enhance your little one's motor skill, flexibility, strength and musicality. Our classes encourage increased coordination, memory, creativity, kindness and empathy, confidence, self control, and focus. The list just goes on and on.
Dance Theater of New England's comprehenive Early Childhood and Pre-School dance programs are designed to take your dancer from highchair to tap shoes! Our programs educate, excite and encourage.
Join our cutting-edge Early Childhood program and grow up with us; you'll be delighted with what your child is learning! If you have questions about this program, or need class placement assistance for your child, please contact the studio.
Mommy & Me
AGES 18 MONTHS - 2 YEARS
Terrific Twos
AGES 2 - 3
Creative Movement
AGES 3 - 4
Pre-Primary Dance
AGES 4 - 5
Primary Dance
AGES 5 - 6