Meet Our Faculty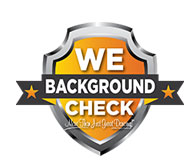 All of our courses are taught by our professionally trained and experienced faculty members and never by student teachers or minors. In addition, all of our faculty has been CORI checked so you can rest assured of a safe environment.
Deborah Stanton-Bianca
OWNER & ARTISTIC DIRECTOR - Ballet | Pointe | Variations | YAGP | Coaching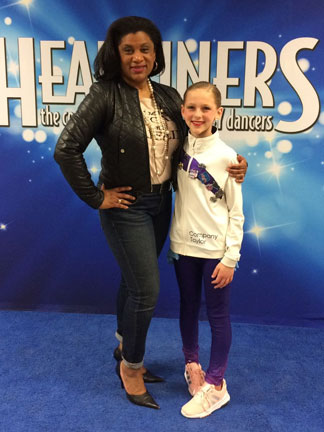 Ms. Bianca is an accomplished dancer, teacher, and choreographer with over a decade of teaching experience. A former student of the Boston Ballet, Deborah has studied Classical dance under the direction of E. Virginia Williams, Violette Verdy, James Capp, and Bruce Wells. She appeared in five seasons of the Nutcracker Suite with the Boston Ballet and performed with the Dance Theater of Harlem. As a scholarship student and apprentice, Deborah won a soloist role in the Pittsburgh Ballet Theatre II's production of "The Sleeping Beauty" and also toured extensively with the Company.
An accomplished vocalist and triple threat, Deborah has performed as a singer/dancer in Theater-by-the-Sea's Show Boat. She is a former member of the Tanglewood Festival Chorus, and has appeared with the Boston Symphony Orchestra at Symphony Hall; Carnegie Hall, in New York City; and at the orchestra's summer residence in Lenox, Massachusetts.
Deborah is a Master Teacher for The State Ballet of Rhode Island's summer dance program. She is a former Artist-in-Residence for the Sage School, where she co-founded the Arts Department and served as co-director of its summer theater program. Before opening her own school, Ms. Bianca taught for the New England Dance Academy and MJT Dance Company where she served at-risk children in Boston Public Schools.
Alison Bogatay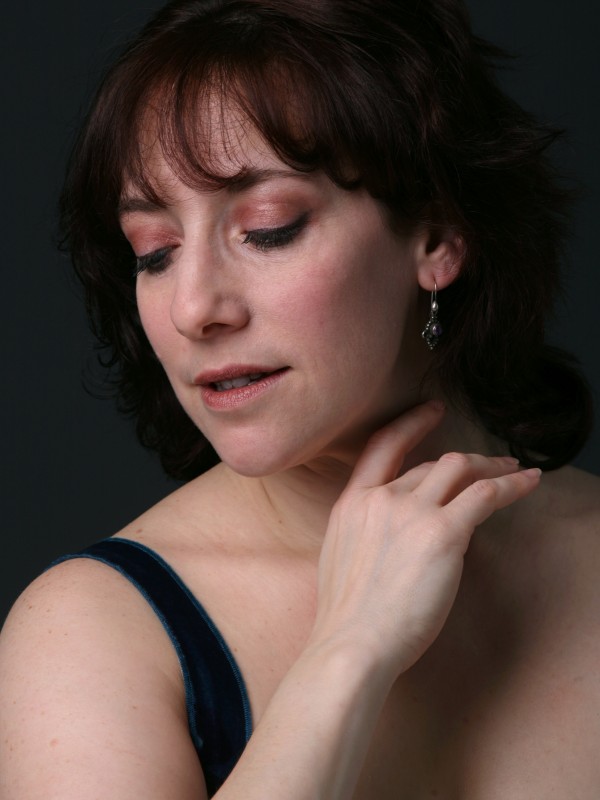 ARTIST-IN-RESIDENCE
~ Alison Bogatay is the Artistic Director of Allongé Dance Variations which was founded in 2006 and has received recognition for its uniqueness in fusing Contemporary Dance, Classical Ballet and Spanish Flamenco styles. The Greater Hartford area-based Company performs, teaches and nurtures the art of dance in its many forms, "providing education and inspiration through creativity and passion." ADV strives to seek out opportunities for Community & Collaboration with diverse artists and venues. Their work has been associated with CONCORA, Wadsworth Atheneum, and the New Britain Museum of American Art, where a site-specific piece was premiered in 2007 & a "Latke-Vodka" holiday dance party was held in 2016.
~ Since relocating from NYC, Alison has taught Spanish Flamenco, Ballet, Contemporary-Improvisation and Musical Theatre dance styles at many prestigious schools and universities throughout the country.
~ Performance Highlights include: Professional company member with New Dance Collective, Danbury and Angels In Shadows, NYC; Summer Stock & Regional theater, including Bucks County Playhouse, Surflight Theatre, New Harmony Theatre, and Indianapolis Civic Theater; Ted Hershey Dance & Music Marathon; Hartford Dances! at The Bushnell; NBC 30 Health & Wellness Festival; CT Latino Expo; NPR's fundraising event hosted by Faith Middleton & performing with Val Ramos; Asylum Hill Congregational Church's Boar's Head & Yule Log Festival; performer/choreographer in Chicago & Hairspray for the Opera House Players.
~ She was selected as one of 8 choreographers in the state to feature her work for the CT Dance Alliance Festival, choreographed the 'Dance of the Seven Veils' for Connecticut Opera's production of Salome, and assisted director/choreographer Billy Johnstone in mounting the first National high school production of Cats at the Greater Hartford Academy of the Arts where she was an artist/instructor for 7 years.
~ Ms. Bogatay began serious training at the Ballet des Jeunes outside of Philadelphia and through their Pre-Professional program, traveled and performed throughout Romania, Bulgaria and Spain. Alison was mentored and influenced by the teaching guidance of Ursula Melita, Stuart Sebastian, Chérie Noble, Karl Kaufmann, Michelle Jarvis, Luigi, Michael Vernon, David Howard and Gelsey Kirkland. She studied and performed at the Pennsylvania Ballet and the Dance Theater of Harlem (full scholarship), as well as intensively at Steps and Broadway Dance Center in NYC, and was a BFA dance major at Butler University.
~ In 2015, ADV began to offer All-Inclusive, In-Home Themed Dance Parties that are fully catered buffets with a fun & easy dance lesson! While keeping with the mission statement, it allows Alison to marry two passions- teaching & entertaining!
~ Alison is thrilled and honored to be working with Dance Theater of New England!
Kim DeCost
MASTER TEACHER - Ballet | Jazz | Lyrical | Musical Theater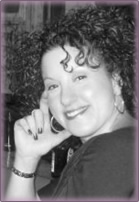 Kim grew up dancing for the late Carole Miller in Taunton, MA. She graduated from Bridgewater State University, where she earned a bachelor's degree in Communications, Theater and Dance. She also attended Dean College, where she auditioned for and was accepted into the Alvin Ailey School of Dance. She has performed in many shows, including The Pajama Game, A Chorus Line and Anything Goes. Since graduation, Kim has taught at several local studios at both the recreational and competitive levels, holding positions as choreographer, instructor and Assistant Artistic Director. She continues to teach master classes locally in Musical Theater, Jazz, and Ballet.
Miss Kim's choreography has been recognized at both the regional and national levels, winning numerous high score, choreography, judge's choice, and costume awards. Kim's personal favorite piece, "Violence," won top honors nationally winning Dance On in the production category. Several of her pieces have also been invited to be a part of the United States Dance Team and be a part of the World Championships.
Kim is a professional, passionate instructor and choreographer that believes anything can be achieved with a little hard work and passion!
Olivia Rodrigues
TEACHER/CHOREOGRAPHER - Hip Hop | Contemporary | Pom Pom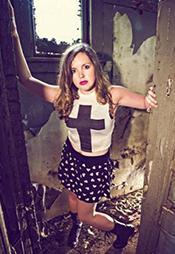 Olivia's life has always revolved around her love and passion for dance. Starting from the age of 3, she Studied at several different studios in Massachusetts and was also on her high school dance team for 4 years. Upon graduation, she then pursued her dance education at Dean College where she received her Bachelor of Arts degree in dance in 2016. While at Dean she was fortunate enough to be a member of the Dean College Dance Company, working under the amazing faculty in a variety of styles including jazz, hip hop, contemporary, tap, urban movement, and African dance. Olivia was also a member of the Dean College dance team, hip hop team, and tap team.
Along with performance, she found a true love for choreography, with two of her choreographed pieces being hand selected for the renowned Dean College Choreographer's Concert. Olivia is a 4th year UDA (Universal Dance Association) instructor where she has traveled around the US teaching many dance styles and techniques to several dance teams, from middle school up to college level. She has been a dance judge at numerous dance competitions, and has choreographed for a few different high school and college dance teams. Upon graduating from Dean, Olivia moved to China to work as a cheer dance instructor/choreographer, teaching ages 1.5 - adult at a cheer dance facility. While in China, Olivia also taught Zumba and adult fit classes, along with traveling throughout China to teach hip hop at international afterschool programs. Olivia is moving back to America and will be the new dance coach for the Plymouth North High School Dance Team, along with being a dance instructor at the Dance Theater of New England!
Angela James
EXECUTIVE DIRECTOR | TEACHER/CHOREOGRAPHER/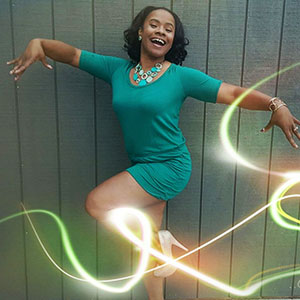 Sarah Ready
TEACHER/CHOREOGRAPHER ACROBATICS | CONTEMPORARY |
Deanna Decost TEACHER| CHOREOGRAPHER
Deanna began dancing at the age of 3 and since has been dancing for over 20 years! Her dancing has won her numerous accolades at both the regional and national level. She studied Dance and Business Management while attending Dean College. She also is continuing her education while taking different master classes! Deanna has extensive training in ballet, jazz, lyrical, tap, musical theater, and contemporary. She is now lending her knowledge as a teacher and choreographer to both the non-competitive and competitive dancers at studios in the Massachusetts area! Deanna loves to inspire students to take chances and be creative in their own individual way!
Brianne Kimble
TEACHER/CHOREOGRAPHER EARLY CHILDHOOD DANCE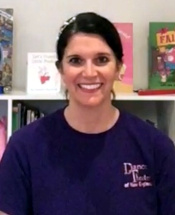 A life-long dancer, Miss Bri has been dancing since the age of 3. She was born and raised in Western MA dancing at both Terpsichore and Toe to Toe Dance Centers. Since a young age, she has had a passion for all forms of dance; ballet, tap, jazz, hip hop, lyrical and cheer. Miss Bri danced with the Providence College Dance Company where she studied in the department of Theater, Dance and Film, and obtained a Bachelor of Arts in Humanities. She worked for Wheelock College in Boston, supporting their mission to improve the lives of children and families. During her time at Wheelock, Miss Bridid post graduate studies in the Early Childhood Education department. Her first involvement with DTNE was 8 years ago,taking our inaugural Mommy and Me class with her oldest daughter. Since then, she has watched her three daughters grow and cultivate a love of dance, movement and music at DTNE. Miss Bri is delighted to be joining the DTNE faculty as a dance instructor; teaching our youngest dancers in the Early ChildhoodDance program. Miss Bri lives in Bridgewater with her husband and three daughters.
Tanya Vincent
TEACHER/CHOREOGRAPHER Ballet Pointe Pas de Deux Lyrical Contemporary Jazz
Tanya holds a BFA in dance andperformance from California State University of Long Beach. She has been dancing in Cape Codproductions of the Nutcracker since 1995 as a guest artist and became the artistic director of Cape Cod Ballet in 2002. She has also been a principal dancer with Ballet Repertory Theatre and The Company Dance Unlimited in California. Shehas performed the role of the White Angel in Martha Graham's "Diversion of Angels," as well as performing in Rachel Lambert's "Braham'sVariations" and Rosalind Newman's "Heartbeat."She has also worked with Winifred Harris, Susan McClain, Janet Eilber, J. Slayton, Michelle Simmons, and Rebecca Wright. She and her husband Coby Vincent owned and operated the Atlantic Coast Academy of Dance from 2006-2020.